Incorporation of limited liability company
Incorporation of limited liability company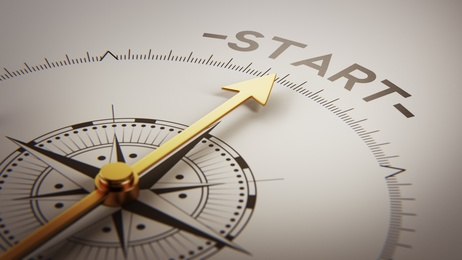 We offer you reliable incorporation of limited liability company and also exceptional virtual office services in Bratislava.

12 workays

unlimited range of unqualified small trades

without 5000 € contribution

administration and court fees included

on-line, from distance or personally

documentation and submission is provided by lawyer's office

satisfaction is guaranteed
Choose from offered packages for the best price in market.
Incorporation of limited liability company
Virtual office not included
Order
Incorporation of limited liability company
+ virtual office for 3 months
Order
Incorporation of limited liability company
+ virtual office for 6 months
Order
Virtual office for your company
You can choose For your incorporated company one of our virtual offices from a offer. We offer 4 attractive locations in Bratislava.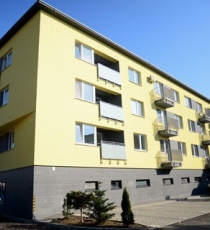 Bratislava 3
Račianska 88 B,
831 02 Bratislava
Common price
from 7 € / monthly
Attractive office in Nové Mesto with reception services for the best price.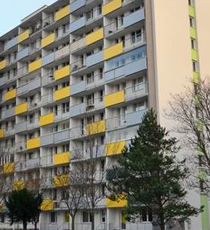 Bratislava 2
Košická 52/A,
821 08 Bratislava
Common price
from 10 € / monthly
Modern office in polyfunctional building in Ružinov.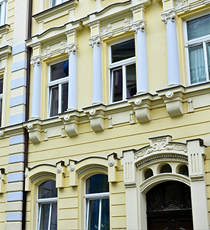 Bratislava 1
Tallerova 4,
811 02 Bratislava
Common price
from 12 € / monthly
Prestigious address in historical centre of Bratislava Old Town.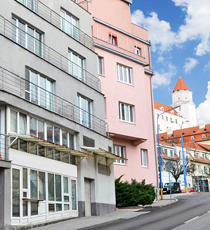 Bratislava 1
Zámocká 3,
811 01 Bratislava
Common price
from 15 € / monthly
Prominent address close to Bratislava Old Town and Bratislava castle.
We are only owners of properties, where we offer virtual offices. This guarantees stability of our services.

Statistically the lowest probability of government controls, compared to companies with registered seat outside of Bratislava.

Perfect overview about received mail in online app, which works via website or mobile app and also sends email and sms notification. This will be end of your worries and running around post offices.
Since 2013 Davis & Morgan offers virtual office and corporate services. Our services were purchased by more than 2500 where for bigger part of them we stay as a reliable partner.
Guarantee of quality
Representation by an advocate
Processing of documents needed for incorporation of the company, reporting of small trades and submission into Companies Register are provided by
lawyer's office with liability insurance
and long-time experiance in this field.
All-inclusive
We ensure you that incorporation of your company will run smoothly.
We will only need signing of the documents and filling of a online questionnaire from you
according to advocate's intructions.
Money back warranty
According to contract on incorporation of company, in case of error on our side in the process of incorporation of your company,
full payed price shall be returned to you
How it works
1
Place order
on our webpage.
2
Provide us
with
data
by filling out an online form or on personal meeting.
3
Make payment
by bank transfer or in cash.
4
Processing of a documents
5
You will sign and send us the documents.
6
Reporting of small trades on
Trade Licence Office
and requesting for Tax ID registration.
7
Submitting of application for
registration into Companies Register.
8
Notification about registration into Companies Register and sending of confirmation of entry made in the Companies Register.
Do you need vocational or regulated small trades?
Advocate will induvidually discuss demanded small trades with you and also he will verify if you comply with statutory requirements needed to performance of vocational or regulated small trades and if you don't comply he will give you advice how to get required qualification. Subcharge for each vocational or regulated small trade is 20 € without VAT, government fee is included in the price
Are you interested in personal meeting?
Exact term of meeting with advocate shall be negotiated in advance. You will consult your requirements there. After the meeting advocate will pass you incorporation documents with instruction about signation. Subcharge for personal meeting is 30 € without VAT.
Order Incorporation of limited liability company